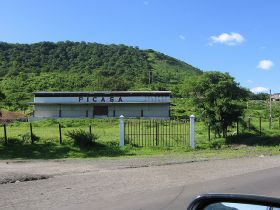 I don't know what its like to retire in Nicaragua because I bought a farm. I'm retired at the moment but it takes a lot of work to build and fix up virgin land. From what I see from other expats I know, they absolutely love it.
Retiring in Nicaragua is stress-free. You lose 20 to 40 pounds in first 3 months because of the way you're eating. Most retirees do not eat the American way here. We don't even have a McDonald's here, even though we do have two or three pizza restaurants. Your eating habits change, so for retired people losing weight is such a big plus; their blood pressure goes down about 20 points. It's just a healthier lifestyle—they do more walking than they do at home. In the US, retired people drive, while here, they walk. So it's a healthier lifestyle.
The retired expats here in Nicaragua are happy, and they make new friends. They don't tend to be reclusive. A lot of retired people end up being reclusive in the US. Here in Nicaragua, your neighbor's family becomes your family. It's just that way. It's more of a community type environment than you have in the US.
Another good thing about retiring in Nicaragua is the cost of domestic help. For example, I fell off my horse recently here and I couldn't help thinking what would have happened if I had fallen off my horse in the US. I have two housekeepers here and they doted on me 24 hours a day—all the way down to massages—and I was thinking to myself, "What if I was alone in Vegas and I just fallen off my horse? What the heck would I do?"
I was in bed for a whole week. If it wasn't for these two ladies I probably would have gone to doctors and felt real sick, and alone. I firmly believe that your mental health has a lot to do with you physical health. I was in such pain that I couldn't get out of bed. That was my whole left side; I couldn't raise my elbow. I couldn't drive my clutch car. It was that bad for a week. But if I was in the US I could see myself being really sick for months.
Part of my good mental health I got from my girls who looked after me. To have 24-hour care, including cooking for you and doing everything for you in the US would be at least a thousand a week, if not more. Here in Nicaragua, it cost me US $200 a month for both girls. You cannot be really rich in the US, but here, you're wealthy. It takes the stress away and as you take the stress away you gain health. That's why the blood pressure goes down and you get the weight loss as well because you're not stressing and eating all the time. You're busy walking, seeing things, and talking to people.
(Road to Matagalpa, Nicaragua. pictured.)
Posted September 17, 2015