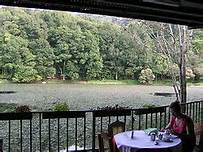 You will definitely see beautiful flowers, plants, and trees in and around Nicaragua. The areas of Estelí, Matagalpa, and Jinotega get a lot of rain and they have really nice weather so these places are where you could get really beautiful flowers.
There is also another place, about 25 minutes away from Managua, where you can go and buy plants and take them home to plant it in your garden or your office. When you go to Catarina, you will find nurseries where plants and flowers are grown for sale. Catarina is a very colorful city because you will find different types of flowers and trees and other types of artists' works that are for sale. On weekends, you will find lots of cars parked in and around Catarina because lots of people from Managua, Leon, and other areas go there to buy plants, flowers, and trees. It's a nice place where you can find lots of beautiful items for sale.
In Managua, which is the capital, we don't have a lot of native trees. If you want to see indigenous trees you may see them in the northern parts of the country where they grow by themselves into really big trees. When you go to places in the north like Estelí, Matagalpa, and Jinotega, you will see big trees like large pine trees. In Matagalpa, you can go to Selva Negra, which is a resort in the highlands and there you can be in nature. You'll find these big trees where monkeys also inhabit.
(Matagalpa, Nicaragua, pictured.)
Posted December 03, 2016