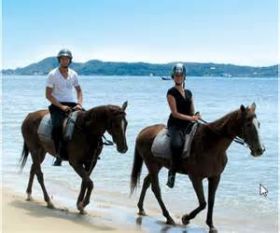 You can ride a horse almost anywhere in Nicaragua... there don't seem to be many (or any?) restrictions
Purchasing a horse is quite affordable as well. The last time I bought one was in 2008 when I purchased two horses for $50 but I'm sure the price has gone up since then. They were not in good health but after a couple months on my property they regained health and strength.
In Nicaragua it is very easy to take your horse out anywhere and ride on the beach, in fields or down country roads. I have even seen horses on the streets in Managua although this is quite hectic. It's much better to ride out in the open or down the beach at sunrise or sunset! However, overall, riding a horse in Nicaragua is a regular form of transportation just like a car, bus or walking.
Posted December 12, 2016