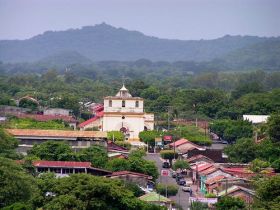 The cost of moving to Nicaragua varies depending on what you are moving and where you are moving. It also depends on whether you are moving as a permanent resident or if you are a retiree. If you are a retiree, there are some incentives. There are many factors that affect the cost to moving into Nicaragua.
If you are just coming to Nicaragua to see what it is like, you can come to Nicaragua with your passport and you will be given a 90-day visa, which costs US $12. If you want to stay for more than 90 days, you can do one of two things. You can leave the country and cross over the border to Costa Rica, spend a couple of days there, and then return to Nicaragua on another 90-day visa. The other thing you can do is go to the immigration department and ask for an extension on your visa, in which case you have to explain to them a very good reason why you want to extend your visa. On account of it being easier, a lot of people choose the option of crossing the border to Costa Rica and coming back on another 90-day visa.
You cannot accomplish the same thing by going to Honduras (which is closer to us here in Leon, in the northern part of Nicaragua) because Honduras is part of an agreement with other Central American countries including Nicaragua, so if you go to Honduras, it is not considered an exit from Nicaragua. There is absolutely no hassle if you just want to come to Nicaragua and make no commitments of staying on a long term.
(Bird's Eye view of Leon, Nicaragua, pictured.)
Posted January 28, 2016