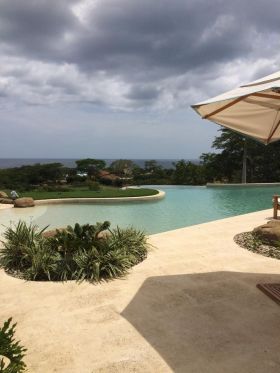 Expats should rent a house or apartment before going ahead and deciding to live and buy a house in Nicaragua because you first would want to get to know the culture of the country and be familiar with the local people. This way you know what to expect.
You also need to check if the weather is exactly what you were expecting and see if the dry and rainy seasons work for you. The heat may be too much for some people.
Those who have allergic reactions to unknown causes would only be able to find out if Nicaragua is a good fit for them once they live here.
Things go slowly in Nicaragua and you must find out if you are okay with the speed of life here. If you have patience and don't mind waiting for things to get done, then you'll be okay living in Nicaragua.
Managua is more business oriented, faster paced, and the city is growing.
In Granada, life is relaxed, laid back, and things don't go too fast. Retiring here is great. I just talked to a couple and they said they love the countryside. Property taxes are very low. People speak more English now so meeting other people is easy and they don't feel isolated. The expat community is growing, which allows them to meet other expats and makes them feel more comfortable staying here. You don't need to buy a car to go from your place to the town center because everything is close.
These are the things that make living in Nicaragua likeable, but you still need to see first how the people live their everyday lives. You hire people who say they will come the next day, but don't. Some say they will arrive at a certain time, but will be late. People who give a lot of importance to being on schedule with work may not like the delays.
(Pictured: home in Nicaragua with a pool in the back yard.)
Posted August 31, 2017