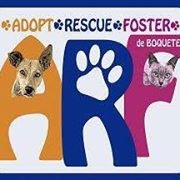 Being a vet in Panama means more than just tending to the medical needs of pets, but also having a platform to do business. Many times in Panama, vets are not just doctors who take care of medical needs, they also take care of a lot of other things at the same time. As an example, you may go to a veterinary clinic where on top of having a vet check your pet's health, they'll also sell dog food, or offer to do grooming or pet boarding services.
Speaking from experience, vets in Panama are not that good. For me, pets are part of the family, and leaving my pets with somebody is comparable to leaving my kids with somebody. I've found that whenever I leave my dog with the vet here in Panama, they don't take care of him the way I would. I expect people to treat pets as part of the family and not like something that's disposable.
I have had unpleasant experiences with vets here in Panama- not only here in Chiriquí but also in Panama City. Today with the social media where people feel comfortable in sharing unpleasant experiences, you can read about things like this.
On the other hand, I have found good vets in Boquete. One of them also offers other kinds of services such as grooming or pet boarding services, and the other one is someone you can call in for a check-up.
(Logo for Adopt Rescue Foster, Boquete, Panama, pictured. )
Posted July 15, 2017