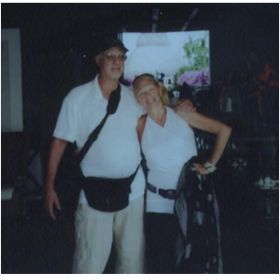 I am so looking forward to going to Panama when it gets cold in New York. It's been 10 years, so far, of beautiful, warm winters walking on the beach and enjoying Panama and the region.
The first time I moved to Panama, my main reason was the weather. I just hate winter. Many people have many different reasons for moving to Panama but weather is a primary one. Second is the lower cost of living, and finally, as an investment. Ownership of a house or a condo as a vacation home and also as a rental brings income on your investment. Panama is only 5 hours away from the northeastern part of the US, so it is very accessible to Americans. It is a great investment.
At this point in my life I do not want to fly more than 5 hours. I knew that in 5 hours I'd be in Panama and that the service of buses, taxis and other modes of transportation would be easy and affordable. I knew that I could easily furnish my place and have help etc., all very cost effective. It was a savvy move, keeping me not too far from my family in NYC, who do come down for a respite from the winter.
After living in Asia and Europe for over 35 years, it's nice to be closer.
(Howard and Daryl Ries, Panama, pictured.)
Posted December 19, 2016