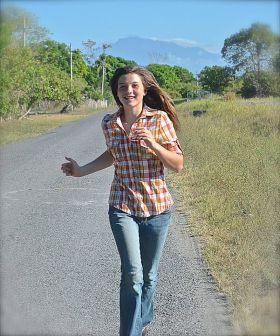 Let's talk about the worst things about living and retiring in Volcán first. If you're a person who wants a picture-perfect neighborhood, and if your idea of a picture-perfect neighborhood is driving in to a beautiful place where the sidewalks are always groomed, and the roads are perfectly straight with no potholes, Volcán is probably not for you. A lot of the side roads in Volcán still feature gravel roads, for example.
For the best things about living and retiring n Volcán, if you're somebody who wants to wake up to a beautiful, cool, and crisp morning with views of multiple mountain ranges, crystal blue skies, and gorgeous evenings full of the Milky Way and as many stars as you could possibly see, then Volcán is for you.
The best and worst things about living and retiring in Volcán depend on what you're looking for. If you're looking for American-style infrastructure, it really doesn't exist here in Volcán yet. Volcán is not a tourist town; Volcán is a real city in Panama. Infrastructure in Volcán is good, and better Infrastructure is on its way, but the beauty of creation in Volcán is unparalleled. Volcán is gorgeous. I won't put it on a par with any other place I've been and I've been everywhere in the world.
(John Gilbert's daughter running along a road in Volcan, Panama, pictured.)
Posted February 16, 2017