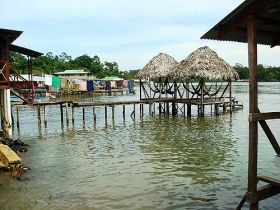 Finding the worst and best places to live and retire depends on the interest of the person. Some people do not want to live on the beach side because of the heat, others prefer to be closer to the beach, while some may prefer to be in the mountains like Boquete.
As an example, I met this woman from Alaska who used to live in Pedasi, a part of Panama very close to the coast and where it is very hot.
Panama offers the opportunity to live in different types of places within the country. For example, you can live in Panama City, a very cosmopolitan city of well over a million people. Some will find Panama City to be a regular city with congestion and high rises, so they can choose to live in little towns along the way such as El Valle, which a little village up in the mountains.
Not a lot of people live in Boquete. If you like living in the city, Boquete wouldn't be the right place for you. If you want to live in the mountains, on the other hand, plenty of places in Panama let you do that. If you want to live in the beach, there are plenty of beaches in Panama. There are people who want to live at the beach so they wouldn't like the mountains.
Panama offers lots of choices and opportunities. It's a lot different from the Pacific side to the Caribbean side. For example, Bocas del Toro is a typical Caribbean town where on the Pacific side of Panama it's a lot different.
(Bocas del Toro, Panama, pictured.)
Posted August 16, 2017