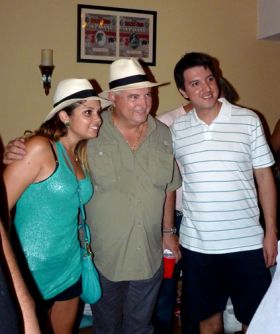 Generally speaking, if you expect that things don't change and that what you see today will be the same as in a year, two years, or five years and definitely ten years, that is a bad reason to retire to Panama. Everything changes and you must be ready for that change if you are going to stabilize and get the most out of your existence in a new country, especially acknowledging that you've had to make those same adjustments in your own country.
Upon becoming involved in Panama, the first decision is to become a permanent resident. In the past, the wait time was less and you needed to supply less information. It will only get harder as the country fills up with foreigners and as the economics change for the better, which means things will get more expensive. You have to take into consideration what the growth of Panama will look like in 5 to 10 years from you being there. If you don't, you will have lost the entitlements you could have gotten, and that would be foolish.
I believe that a lot of Americans don't even understand the entitlements they have in their own country and then they go to another country and they expect those entitlements. They may miss opportunities or they believe that those opportunities are due them without acting immediately upon them. You have to take a look at the economy, the value of real estate, the projection of the country in general; all those things that will stabilize your income, investment, and health insurance in that country. Nothing stays the same. And so, whether you're going to live in Panama another 5, 10, 15, 20 years, these are things you have to look at.
Since I arrived in Panama 10 years ago, many things have changed for the better and some things not for the better. You have to be aware and take advantage of everything that is offered to you when you step into that country and make an assessment. I am so glad I arrived in Panama 10 years ago when there was more available for less and Panama will continue that trajectory, just like everywhere else in the world.
(Former president of Panama Ricardo Alberto Martinelli Berroca, Panama City, Panama, pictured.)
Posted October 02, 2016