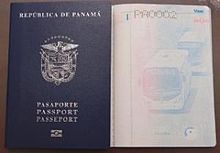 If you reside or retire full-time or part-time in Panama, whether you work or not, it is recommended that you get a Permanent Residency, a type of which is known as Pensionado. To do so is a process that requires simple paperwork including a passport, IRS (if American or equivalent), birth certificate and marriage license if married and if your spouse is applying as well, to be processed through the Immigration Office in Panama City, by yourself or a local lawyer. The process is not expensive; US $1,000 to $2,000 per single or couple. After a three-month wait, you collect your residency card at that time or when you return to Panama.
This is a Permanent Residency, not a citizenship. It has many advantages, such as no more visas required ever, and many discounts, including: 25% off all travel domestic and international from Panama, 50% off hotels and 25% off restaurant dining, plus discounts on all pharmaceutical drugs / prescriptions and non-prescription medications, entertainment / movies, public transportation, etc.
There is no better way than to get your permanent residency when you reside as an owner or renter, full or part time. 
You can open a bank account, start your own business and / or get a work permit with this residency.
If you prefer to become a citizen then this is more complicated and first requires the residency and then you can proceed after the allotted time to apply for citizenship. Panamanian citizenship requires study and fluency in Spanish to pass the required test.
(Panamanian passport, pictured.)
Posted July 05, 2017