Over the last five years our customers are becoming more aware of ecotourism and we are pleased to announce that we have hired a professional hiking guide for Campana, Gamboa or Punta Chame Mountain hiking.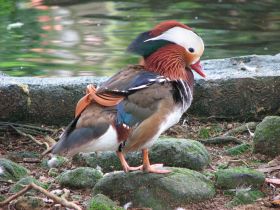 We often take guests to the Gamboa Rain Forest discovery center or Pipeline Road in Gamboa for early morning nature walks. Another popular eco tour is Jungle Land which is a day on Gatun Lake in the rain forest -most of our guests tell us it is the highlight of their trip.
We have a new driver who has a mountain coffee plantation and we can take guests up into the mountain country to see the plantation and meet some of the local mountain people. My personal favorite is the short hike to El Nispero waterfalls in El Valle - I've seen glass wing butterflies in the rain forest here!
Posted January 12, 2016