Yes, you can definitely see beautiful flowers, plants and trees in Panama! Each region is very different. Panama offers a range of different scenery and landscape: beaches, Caribbean islands, highlands, mountains, jungle scenes etc. Depending on how much time and resources you have, you can easily combine all of the above for an incredibly diverse sightseeing vacation.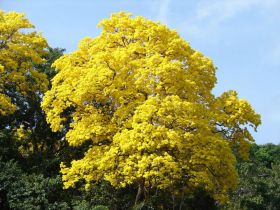 However, if you are a little bit short on time and will only be staying in Panama City, I recommend that you at least take a day trip to the Gamboa or Lake Gatun area. It is only half an hour from Panama City and will allow you to see some of the most spectacular flowers
, plants and trees that Panama has to offer. I have a posted a video that gives you a good preview of the flowers, plants and trees that you can enjoy in the Panama Canal zone.
Posted July 17, 2013