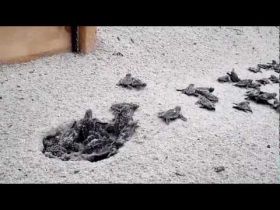 Surprisingly, I've seen less wildlife here in Panama than I ever thought I would see. I expected snakes everywhere and I've had to work hard to find snakes to see. I expected to see monkeys everywhere but the monkeys are where they want to be and not where you want them to be. There is a metropolitan park in Panama City but there is not a monkey to see. I have a map that shows locations where there are monkeys but I have to go up onto a mountain before I get to see monkeys.
We have jaguars here in Panama but I don't know anyone who has ever seen one because they are so remote that we couldn't get there if we tried for two days. I thought there would be more mosquitoes but I've encountered more mosquitoes in Dallas, where we came from, than I've ever had here in Panama. I sleep with all my windows open because there are no bugs here around the beach in the Coronado area. I don't have screens so my windows are literally open all night every night.
Wildlife is surprisingly absent yet the birds are everywhere. There's more bird watching here than wildlife. I've had birds of different species on my patio in the last ten minutes.
The ocean in Panama is abundant with wildlife. I was diving recently with a 22-foot whale shark. They don't eat you, by the way; they are nice. We saw dolphins and sea turtles. That is a lot of wildlife here. I just haven't seen as much of the bad wildlife here. I am like a snake hunter but I just couldn't find any.
(Baby turtles hatching, Panama, pictured.)
Posted June 06, 2016