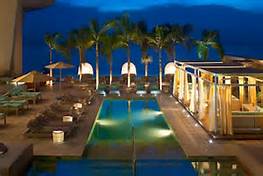 The etiquette in Panama is more like being in the beach. In Panama, dinner is not formal. The weather is always 80 degrees, and it goes up and down a few points in the night. The people wear jeans and sweaters, and if you go to a more formal place, you may wear a sports jacket. You need one in casinos. You see a lot of people in shorts during the day, while the girls also have those short pants. They also wear the formal suits, but the normal people don't wear suits around the city in daytime, unless you're a banker or a lawyer.
The customs in Panama and in the United States are a hundred percent the same. Remember that the Americans, were here from 1903, while they lived here until 1999, when they gave us back the Panama Canal, but there are still a lot of them, and everybody speaks English.
The banks in Panama are totally Americanized, and now we're getting a lot of European banks in. That may change a little bit, but customs in Panama are the same as the United States. Your ordering in a restaurant is the same, as well as your checking in and out of hotels. We have a lot of European hotels now, and ones from South America.
Any of your credit cards are good all around. You're dealing in dollars, and I don't see much difference.
(Trump Ocean Club, Panama City, Panama, pictured.)
Posted November 09, 2016