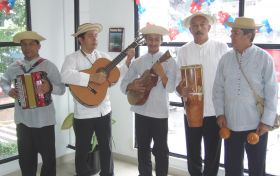 Panama City is a fast paced metropolis with a slow pace of life. In other words, the 'mañana' ethos is still alive in Panama and more so the further you get from the city. This is one of the wonders of Panama; a modern society still fixed in an old culture.
Whenever you're entering another country or entering a new culture there are somewhat different social expectations. Panama is a traditional country. Certain traditional social order exists here and as a result, you might need to be more aware of your 'presentation'. Neatness and cordiality are primary, and always be prepared to say 'please' and 'thank you' in Spanish best. The amenities of social behavior are important, not only because it's a traditional society but also because you are a foreigner and therefore not on lax terms with most local people you meet recently. You're not part of their family, friends or clan. You are introducing yourself and it will take awhile before you might achieve a closer level of camaraderie and there's a certain restraint. We should be aware of practicing that anywhere but particularly in another culture that is traditional.
As Americans tend to be less traditional, often Panamanians will give you leeway and make excuses for themselves by saying, "Well, we know that you don't do this in the States." In situations like this you can put them at ease as it might be a pleasure for you to be in a situation where you are observing and you are maybe remembering, if you are as old as I, that kind of tradition is the way our grandparents and families lived. There's a certain traditional element that requires a level of respect and awareness. Of course many Panamanians have resided in the States, and they are totally aware of the contrasts.
In the long run it's good to be aware of where tradition is at in a Latin American country such as Panama. Unless you are with your own peers or your own countrymen or other Westerners, be observant about the culture. For instance, going to any public office, do not go in casually dressed. They expect you to be very properly and cleanly dressed and to show a level of respect. It's absolutely unacceptable to wear sunglasses or beach hats or flip flops, shorts and sleeveless shirts. If you're doing business in a government office etc., even if it's in a small town, for example, for car registration.
Panama is also, as true of Latin culture, strongly religious. The level of religious association and level of attention to it is extremely important. Religious adherence tends to be Orthodox, whether Catholic or Jewish, the two primary religions there. It is something I have learned to observe and respect, making an effort to behave in a more traditional fashion when I seek inclusion.
The traditional adherence is necessary to better condition yourself for life in Panama.
(Traditional Panama musicians, Panama, pictured.)
Posted October 05, 2016