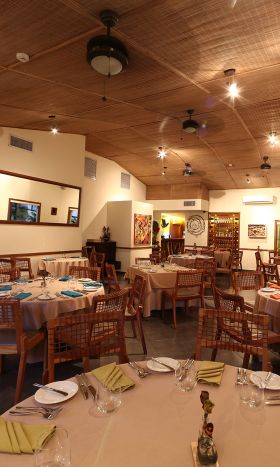 There is quite a variety of restaurants in the area of San Francisco, one of the good areas within Panama City, Panama. I like a restaurant near my house, which is called Maito. Maito is a fusion restaurant that serves different dishes and different cuisines, and they change the menu very often. Maito is a new upscale restaurant that will cost you US $25 to $30 per person to go there, which is quite expensive for restaurants in the Panama area of San Francisco.
There is a mid-range restaurant that is very good called Jimmy's, where the food is around $15 to $20. It is also has a food mixture, like a local restaurant. They serve different kinds of dishes. They have seafood and they have salads. Jimmy's is a type of Panamanian restaurant.
For lower price dining, there are all kinds of fast food restaurants. I can recall that a combo in McDonald's would be around $5 and no more than ten dollars. We have all the American brands here in San Francisco, such as McDonald's, Kentucky Fried Chicken and Taco Bell.
Posted October 24, 2014