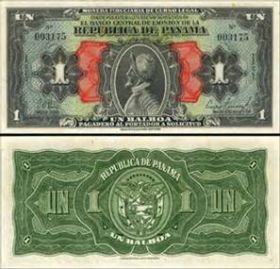 Panama uses the US dollar. The official currency of the Republic of Panama is the Panamanian Balboa coin, which is at par with the US dollar. 99.9% of the transactions in Panama are done in US currency.
It is possible for Panama to de-couple from the US dollar, which is the reason that the official currency in Panama is technically the Balboa. For this to happen, the circumstances would have to be extraordinary.
(
Panamanian
Balboa, pictured.)
No need to worry about your work whether you`re in US or Panama you can now be still connected to your work remotely from anywhere on any device(PC/android/iOS) by accessing your online private work space on high performance
citrix vdi
. Now you can remotely keep track of all your financial records & data by
Hosting QuickBooks on the Cloud with Apps4Rent.
Posted December 20, 2015