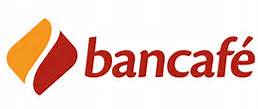 Opening a bank account in Panama is a huge headache if you are a foreigner, non-resident, but especially if you are American. Some banks won't accept Americans at all while others will have a very long list of bank requirements, some of which may be impossible to produce. Most documents need to be original and dated within 30 days.
If you are up to the task, it is possible in theory. The regulations change regularly so it is recommended to go to bank branches in person to get the most updated info. If you go door to door visiting 20-30+ banks in Panama, eventually you will find one with a reasonable list of requirements. I recommend applying to open an account with at least 2-3 different banks if you are going to try it this way on your own, to increase the odds of one accepting you.
The best way to get through this process while maintaining your sanity and keeping your blood pressure down is to hire a lawyer with a good track record for helping people open bank accounts. That's what I do for all my relocation clients. Even then, it can still take 4-6 weeks to open the account. Legal fees range from $500-1,500 on average but it's well worth it.

(Logo for offshore bank in Panama, Bancafe, pictured.)
Posted December 29, 2015