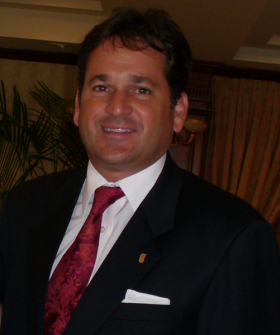 Starting a business in Panama depends on what kind of business you want to have. For example, it would be different starting a real estate business than some other business that we have here in Panama.
It also depends where you're doing your business. If it is in a small town, the mayor's office already has the Department of Health and the Department of Industry and Commerce. For example, my guys went to the mayor's office and they were given what they needed to open a restaurant, including a liquor license.
Basically a foreigner is entitled to open a business just like the residents. If you want to open a small business and you have a certain number of employees, you're entitled to residency benefits. Panama has the red carpet for foreigners who want to open businesses. It is a good time to start a business in Panama. We have a Friendly Nations Visa and Economic Visa for business and investment.
If you want to start a business in Panama, get a good consultant and discuss what kind of business you want to have. There would be questions, big or small, about the business, whether you are in an existing company in the United States that wants to cash in on the free trade zone or whether you are looking to lower your labor cost. There are lots of good government officers in Panama willing to give you information if they don't already have it online or on brochures. They're really promoting business in Panama right now.

It is a lot easier to start a business in Panama than start a business in Santa Monica, California. In Santa Monica, you have so many different taxes and hoops you have to jump through. In both countries, you need to have the approvals from the health department and the fire department. For example, in Panama, if you are running a restaurant, you can have professional companies do the work for you. Specifically, the gas company is a private company and they sell the equipment for our restaurant. We strictly do business with them and they are certified. We show the Health Department the certificate of the gas company and the Health Department doesn't even have to come up and check our restaurant.

In Santa Monica, California, however, you have to get an inspector from every department for every aspect of your business so there is more red tape. Not only do you have to deal with your professional licensed person, construction and installation teams, you also have to deal with the government.

In Panama, you can deal with all the professionals and get stamps of approval if you have the right letters from the right subcontractors. It's a lot easier to start a business in Panama. If I were to start a real estate business in California, I have to go through a lot of schooling and go through other hoops. In Panama, the corporation hires the real estate broker and invites him to be on the Board and become the legal representative. The corporation can work under the real estate license with the right connections and the right license broker. You could be in business in a week.
(Juan Carlos Navarro, district mayor of Panamá, pictured.)
Posted April 28, 2015