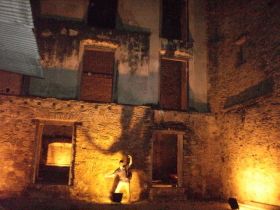 If you are a U.S. citizen, then not only do you have to keep paying U.S. tax on money that comes from the U.S., but you have to keep paying U.S. tax on all money you receive no matter where it comes from. U.S. citizens are subject to U.S. tax on their worldwide income.
Fortunately, living outside the U.S. offers fantastic opportunities to grow wealth free from U.S. tax, especially if you own and operate an active business. You simply need to make sure you have things structured correctly from the beginning.
So, you can't simply forget about your U.S. tax responsibilities once you cross the border, but with proper planning you can set yourself up to best take advantage of the opportunities your new life abroad provides.
(Casco Viejo, Panama renovated church, pictured.)
Posted November 16, 2015