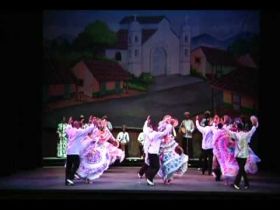 The processes to become a permanent resident can be accomplished through several different types of visas.
One of the most common for North Americans is what's called a Friendly Nation Visa, which is applicable for persons from many specified countries, including the US and Canada. To get the visa requires very little work. The main things you have to do are prove your citizenship to one of the nations specified as friendly, demonstrate some minimal financial means (the minimum is around $5,000 in your bank account), and a clean police record. The whole process can happen in as quickly as 60 days. It's really quite a simple and easy process.
There are some other avenues to receive different types of visas. There's an investment and property visa, which has the requirement of a purchase of $300,000 worth of property or more. There is another investment visa you can qualify for where if you put, I believe, an equal amount of money into a Panamanian bank on a fixed CD account over certain amount of years. There are even other visas for investments in teak farms. Panama is very open to US and Canadian expatriates coming to Panama and tries to make it as simple and smooth as possible.
There's also the Jubilado (retirement) Visa. By providing proof of some sort of a pension, either from a company or from the US government, you're able to qualify for a vast array of benefits including discounts on airfare, discounts on importation of vehicles, household appliances, and you're able to get discounts at movie theatres and restaurants. A lot of expats are very interested in that Visa which is very unique for Panama and can provide huge benefits as well. You cannot work if you have a Jubilado Visa, and I believe there's a minimum age as well.
(Theater performance of Panama Ritmos Ballet Folklorico, pictured.)
Posted January 03, 2016