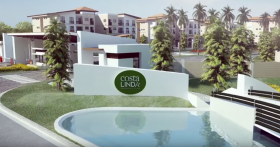 Other than the cost, there's really not much of a difference between the houses in Panama and the houses in the US and Canada.
In general, a 3,000 square feet house in Panama may have just 3 bedrooms. In New York, you don't have a lot of 3,000 square feet houses because it's so expensive.
Since the cost of the land in Panama City is substantially less than it would be in Miami or New York City, the houses here can be bigger. A house in Panama costs around $200 per square feet, so if you had a 3,000 square foot house in a nice, gate-guarded community, it would just cost you around $600,000, including the land and the house.
With regard to the materials used, the houses here in Panama don't use sheetrock for the finish inside the walls. Unlike the United States and Canada, the houses in Panama have solid walls since poured concrete is used instead of sheetrock. The houses also have ThermAcoustic walls and double windows because of the noise and of the outside temperature.
There are also planned communities like the one we're developing in the Panama City area called Costa Linda which are similar to the ones in the US and Canada. The projects like these could be condominiums where the common areas are jointly owned and are maintained through the homeowner's association fees. This is unusual in Panama, but the reason this is done is to make certain that everything is kept up.
(Costa Linda Residence Club, near Panama City, Panama with condos seen from entrance, pictured.)
Posted August 06, 2015