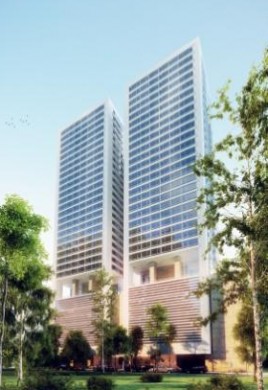 Most of the condos in Panama have maintenance, which includes water, Internet, the protection of the security guards, and insurance on the common areas. The price is calculated per meter per month. The price of the condo doesn't matter. Each homeowner gets everything that everybody else gets.
The cost of the actual condo in the more exclusive, high-end areas of Panama City is between $2,350 to about $3,000 per meter for condos from 150 meters to 500 meters. My condominiums in this range have a lot of areas for parties, a lot of swimming pools, a jogging court, and weightlifting spots. There are other places where apartments are much smaller, and where the price runs about $3,500 a meter. There are different areas and different sizes. Sometimes the bigger apartments cost less per meter.
Outside of Panama City, it's much, much cheaper. You can get a 200-meter plot of land with a 70-meter building on it, with a carpark, for $70,000 dollars. That would be on the road between Panama City and Coronado, outside the city of Panama, half an hour to an hour's drive. On the road to Colon, also, there are many developments. On the road to the airport, there are also a lot of places like that. There are a few expats living in that area, but 90% are Panamanians.
(The Towers at 50th Street, Panama City, Panama, pictured.)
Posted December 11, 2016