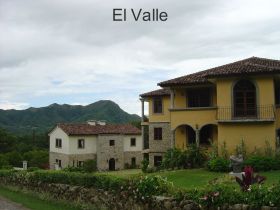 Before buying a new home or even a used home anywhere in Panama, it's a good idea to travel around a bit like I did. Panama is very diverse and only a 30 or 40 minute drive could bring you to a completely different environment with completely different housing and different pricing. So it's a really good idea to spend some time really checking Panama out. The good news is, unlike the United States, you could check out the whole country in a couple of weeks.
If you are buying in a new housing development you should make sure that you know about the development. You should have been to the development, know how far along they are in the process, and what type of a track record the developer has. In Panama, there are many developers that come from outside of Panama where perhaps they are successful where they came from and they find that some things in Panama are a bit different and they may not be as successful as they were from where they came from. It's really important to know who the developer is and what their track record is in Panama. Many things in Panama are not as they seem so it is good to ask lots of questions from the people who live there already and in the surrounding communities. You really have to do a lot of homework.
I encourage people to rent and go slow and take their time before they purchase a home in a foreign country. Often for many of these people, when they come to Panama, financially they are spending all they have left, so they really can't afford to make a mistake. Especially for these people, it's a very good idea to be cautious and go slowly.
(Homes in El Valle, Panama, pictured.)
Posted August 26, 2016