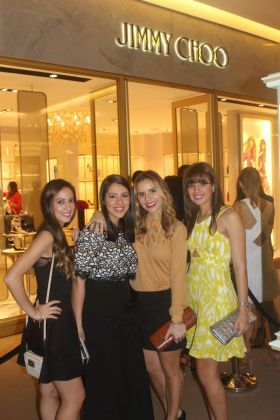 Buying clothes in Panama City is like buying clothes in a "mini Miami" because we have lots of malls and shops.
We opened Soho Mall at the beginning of the year. It's huge and you can buy what you need. It's quite a bit more expensive than Multiplaza, the most exclusive mall before Soho. You can get high end clothing from Soho. They have Louis Vuitton, Carolina Herrera, Gucci, Guess, and Prada. They're quite exclusive.
High-end clothes are more expensive in Panama than in Montreal. However, the less high-end clothes are cheaper in Panama than in Montreal.
(Jimmy Choo shoe boutique in Soho Mall, Panama City, Panama, pictured.)
Posted October 27, 2015