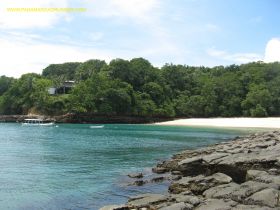 We often take guests to snorkel or dive in Portobelo, where you get on a boat and go to a nearly private beach to snorkel or out on a boat to scuba. We combine the day with a bit of siteseeing.
There is also great snorkeling at Contadora, an island not far from Panama City. There is a ferry that leaves Amador Causeway in the morning and returns in the afternoon.
The best snorkeling I've done is with Rey at Golden Frog in Portobelo - he took our group first to the beach to snorkel and then to the "wall" which was amazing!
Posted December 06, 2016