Depending on how the length of your vacation and your resources, you can do some of the best sightseeing in Panama just near Panama City, around the Panama Canal area. A day trip to Gamboa and Lake Gatun (just outside of Panama City) will allow you to combine the best of what Panama has to offer in terms of sightseeing: incredible wildlife, the jungle life and the famous Panama Canal. Some might not know this but Lake Gatun is a very important part of the Canal and, thus, one of the best places to take in the magnitude of the Canal operations.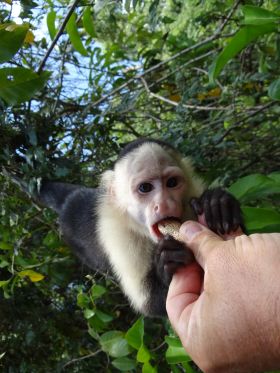 Imagine navigating through the jungle, with monkeys and other exotic animals surrounding you. As the boat glides through the lake, a huge container ship passes you by... All around, the jungle and its magnificent flora surrounds you... Truly, Lake Gatun is a sight to behold.
If you want to know more about Lake Gatun & sightseeing in Panama, you should check out the video I posted of Panamax ships gliding through Lake Gatun! After watching this video, I am sure you will agree that the Panama Canal area is one of the best places to go sightseeing in Panama.
Posted August 06, 2013