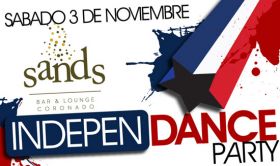 On November 3rd, 4th 5th, 10th, and 28th we celebrate Fiestas Patrias, which is when the country celebrates its independence from Colombia and Spain, and all the efforts that were made for Panama to be an independent country. During Fiestas Patrias, most people from Panama City go to the interior (provinces) to enjoy activities on the beach, the rivers, etc., and most businesses are closed.
We also celebrate Carnivales in February, which is similar to Carnivales in Brazil. During Carnivales we get lots of visitors from different places. We have a competition between Calle Abajo, which refers to the lower street and Calle Arriba, which refers to the higher street. Calle Abajo has one queen and Calle Arriba has one queen so essentially, each half of the city has one queen and they have a friendly competition. The party goes from Friday to the next Thursday. We also have the carros cisternas, which are water trucks that during Carnivales, drive by and sprays water to everyone.
We celebrate Semana Santa, which is the same thing as Easter. During Semana Santa, there are many activities in church. People go to pray in churches. Some people go the beaches to relax and have fun. Some go to the rivers and have bonding activities with their families. We also have what is called Semana Santa En Vivo, where people reenact "Via Crucis" or "the Way of the Cross" each day.
Feria de Azuero is a commercial activity in the Azuero Region where people from Panama City, Chiriquí, and Santiago come to sell their products. People from other countries like Nicaragua, El Salvador, Colombia, Venezuela, and Honduras also come here for Feria de Azuero. It's a big market and a big fare. You will see people selling horses, cars, and many other different things. The fare is open for 15 days and a lot of people come to Azuero for that. You don't have to be a businessman to go to the fare. Anybody can come to sell their products and to buy from other merchants as well.
Another Panamanian holiday is Corpus Christi, which is a religious festivity and a representation of our Spanish culture. During Corpus Christi, you will see people dressed up and wearing masks like the devil. They're called diablicos sucios (dirty devils), and during Corpus Christi people come to the streets and party.
Panama has another holiday called Mil Polleras. A Pollera is the Panamanian women's national dress. Tailors put a lot of effort in making these dresses. Some even take 3 years before they finish the Pollera as these are all handmade. Imagine, thousands of people walking down the street with these spectacular dresses that are valued over $5,000 each. Mil Polleras is celebrated in Guarare, which is a town 45 minutes away from Chitré, located between Chitré and Las Tablas.
Festival de La Mejorana is a cultural competition that also takes place in Guarare. They have drum competitions, guitar competitions, etc. The musicians that compete in Festival de La Mejorana are traditional musicians and they are all very good.
(Fiestas Patrias poster, Panama, pictured.)
Posted April 18, 2016