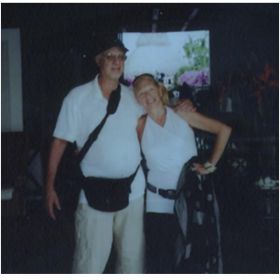 I have enjoyed living in Panama half a year and New York the other half of the year. I never compare the two places because I never compare any two places for the reason that all places have their pros and cons no matter where they are or what they're about.
Panama is what I would call one of the best places in the world to live. Why? I chose it carefully. Being an American I wanted to go somewhere and invest and live with confidence where it was safe economically, safe in all respects for me, my family, and my property and our investments. I am very happy that I made that choice, especially in comparison to many other choices that I might have made.
Panama offers not only spectacular economic stability due to the Panama Canal and its growth, which encourages international business and attracts an international population that is increasing all the time because of its location and its tremendous economic advantages. Panama is a safe place to invest, a safe place to live and a small country with a small population, still with half the country to be developed, or not,which is a great benefit if you love nature, which I do.
One of the reasons I came to Panama that it has a wonderful, big city which is cosmopolitan and international and growing, with all the modern conveniences, and yet you have spectacular nature—mountains, beaches, islands. Panama City is only 5 hours direct from New York City, two and a half hours direct from Miami, and now with the growth of Copa Airlines, it is just hours from almost any place. Panama has increased infrastructure that cannot be matched anywhere else in that part of the world.
All these add up to the fact that on many levels, whether personally, business-wise, investment-wise, family-wise, whatever your reasons for seeking a place to be, that Panama is one of, if not the best place in the world to live, retire, and invest. As a general answer to the question, "Yes, Panama."
(Howard and Daryl Ries, Panama, pictured.)
Posted September 27, 2016