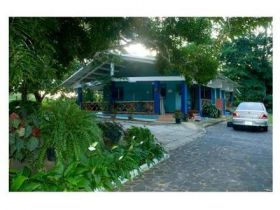 Retirement seems to agree with the many American and Canadian residents of Coronado, which is one of the most popular expat retirement areas. Living well and living within their means is an essential aspect of making retirement work for them here in Panama.

The beach community at Coronado is a center of social activity for the coastal region, is within 2 hours from Panama City, and attracts foreigners from all over the world looking for a comfortable retirement. Couples over 55 through 75 are the main occupants, renters or homeowners, and most are full time. Single retirees are the next segment and often, divorcees or widowed that opt for a retirement abroad. Returning Panamanians also account for a large part of the Latin Americans who chose Panama for a safe and secure retirement.

But there are enough examples of those that come, and after a few months to a year, discover that retirement is not for them, and return to work in their own country, or they find that living far apart from their families, especially their grand kids, does not work. Finally, the balance is that some retirees who come to Panama find new careers, new opportunities, and many other welcome options that enrich their lives beyond measure.
(House in San Carlos, Panama, south of Coronado, pictured.)
Posted February 15, 2015