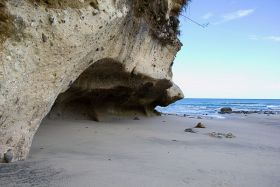 "Living well with less" is the measure of living better in any place. If you can live much better with less, then the distinction is even greater, and it's the reason that so many come to live in a place like Panama.
What is better than living better at less cost! It's irresistible! You cannot say that there are many places that compare with the costs of Panama, while offering full convenience and comfort, and much of what you would expect at home.

My home is New York City, a place you pay to be, because of what it offers... but what about what it does not offer? At some point you will become sufficiently aware of getting too much less for too much, period!

Then you come to a place like Panama. It's almost too good to expect that you could live free of winters, free of expenses that enslave you, and find an affordable alternative in a booming economy.
(Playa Rio Mar beach, pictured.)
Posted February 15, 2015