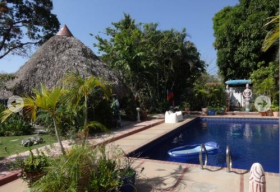 My advice is that everyone who comes to Panama to live learns to speak some Spanish because Spanish is the language of Panama, but like most of the world, many people do speak English, especially in the city. As Panama becomes a cosmopolitan center it is necessary to be bilingual in business. You will find that all bankers, people in medical professions, and in most professions are dual language without question.
The thing is, while you can speak English fairly well in the city, when you go down the coast and into further regions of Panama, it's best to know some Spanish. There will always be English spoken in any community you go to but you may not be really getting your message across as clearly as you think and it behooves you to know Spanish to explain yourself simply.
Also, for the purchase of what you may want or what you are looking for and basically as a way of being cordial and polite, you should know certain terms in Spanish. When you live in any country where English is not the primary language, learn that language at a level that allows you to communicate in at least a basic way.
(House in Coronado, Panama, pictured.)
Posted November 25, 2016