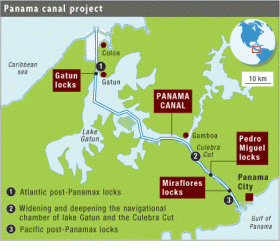 Panama has a retirement program for retirees who have been involved in the Panamanian Social Security System. It's not impossible, but it's fairly unrealistic for someone from the United States or Europe to think that they're going to be able to come in to Panama and make a living wage here that will translate into any kind of meaningful retirement in their future.
There is a retirement program that's available here in Panama called the Pensionado Program, which is something that retirees can apply for, and get fairly easy. The Pensionado Program grants you certain privileges to get lower prices, as well as certain privileges of access.
For example, Jubilados (retirees) here move to the front of the line when they're waiting in line for their groceries or to do banking transactions. Jubilados enjoy discounts across a broad variety of services and things, like a 15% discount when going out to restaurants or buying airline tickets. During many of the tours that you can do, like touring the Panama Canal, you get a discount because you're Jubilado. You can also get hotel discounts. There are many advantages for getting and receiving a Pensionado Visa if you qualify. I highly recommend it.
(Panama Canal Project, Panama, pictured.)
Posted March 22, 2017