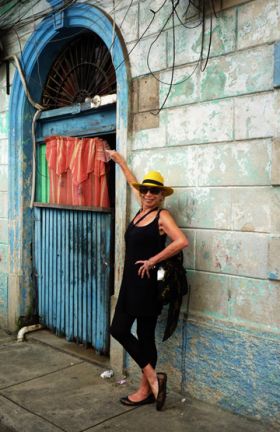 I've been an expat in many countries in the world. I am a permanent resident of Hong Kong. I am a permanent resident of Panama now and I have lived extensively in Europe.
What the expat is looking for is opportunity to make a better business, to live a better standard of living, to be personally happier, and the expat will look for certain conditions for this to happen. In Panama there are many expats who come for retirement; two, for second home; three, to create a business; and I think that makes an interesting combination. You have expats for instance who live in the beach areas that I know well. They come initially to retire but they see the opportunities in Panama to create business and within a year or two or three, they start one. It could be T-shirts with "Panama" on it. It could be buying and selling houses. It could be developing a new product, or importing a new product. There are myriad opportunities.
In Panama there are expats who believe that they are coming to Panama initially to perhaps live off their Social Security or perhaps to live in a warmer climate, but eventually their sights will grow with the opportunities that they see in Panama. And so, expats in Panama are entrepreneurial. There are just too many opportunities for them to pass by and the life in Panama provides them less stress. Health-wise they are better off, and economically they're better off.
Expats in Panama see an opportunity to reinvent themselves, which I have seen over and over and which I find very, very wonderful. There is definitely a proactive expat mentality. There are expats who come, like myself, for half a year, but they also get involved and they come year after year because they see how they can make a better life in Panama. So the expats in Panama are not just laidback and Panama is not just a retirement community that you might find on the coast. Expat lives in Panama really change and becomes much more proactive in time. There are also many ways that expats contribute to the country and the community because they want to become integrated in that place and they have benefited any community that they have gone into.
I've seen how expats in Coronado and other beach communities and in the city who have become actively involved in all kinds of charities and causes and take them on with tremendous sense of responsibility. Mostly, expats in Panama do contribute. It's a great, great advantage and it's probably greater than, for instance, retiring in other places of the world, especially let's say the US, where economic stress is much greater and you just may not find the time or the opportunity to re-invent yourself.
The expat is in Panama is proactive, re-inventive, and contributing to the country. In the small community of Coronado, which is growing, I can tell you of multiple organizations that are contributing to levels of society in Panama that need help, not only because we bring the English language and education. Many of these retirees come from a variety of fields where they were a specialist, where they had worked a number of years and created a lot of experience, so they bring that with them and those skills are translated into the communities and into Panama, the country where they now live.
I have always thought that the expats in the world tend to do that: rather than take, they give back. I believe that the Panamanians in general know this for a fact and many Panamanians have lived with Americans and other expats in their midst and have benefited from it and have a very fine rapport in general. I hope this is something that grows.
Retirement communities are a new business starting in Panama offering homes and communities for retirees who will be able to get the services of medical and social benefits as seniors within a housing community. This will provide a lot of jobs for Panamanians. It will also create a lot of opportunity for seniors to contribute back into the country once they are settled into the senior housing situation, which is a new industry slowly getting started in Panama. I look forward to that. Eventually, I may be one of those people in those senior residences myself!
(Pictured: Daryl Ries in Panama.)
Posted September 19, 2016