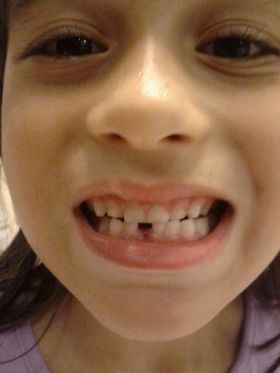 The cost for private healthcare and medical services in Panama varies depending on where you go. We also have public healthcare services. If you prefer going to a private clinic, you could go to a general doctor Panama City, which costs about US $50 or less, without insurance, out of pocket.
There are also private clinics in Chitré, where I live, about 3 hours by car from Panama City. However, most people prefer going to Panama City because they have greater access to medicine and supplies over there, and you can easily get the results of your lab tests in Panama City.
There are also good dentists here in Panama. Going to the dentist costs around $45 for a cleaning. A filling will not cost you over $100.
(The tooth of Elcira Maimone's daughter comes out, Chitre, Panama, pictured.)
Posted April 08, 2016