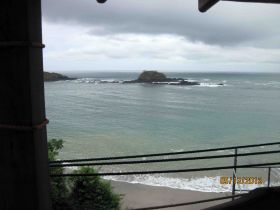 The waters of Panama are safe, especially if you go to the main beaches where there are people around, but it is always recommendable to do a little research if you are going to a certain place for the first time.
Generally, there aren't any dangerous animals in the oceans in Panama. I haven't heard of any shark attacks or anything similar to that here in Panama, especially in the beaches where we are.
Chitré, where our development is located, is very close to the ocean but the beaches that are close to Chitré are coral beaches, about 20 minutes away from here. There are some very nice beaches all the way down to Pedasi, which is one of the rising development sites and tourism spots in Panama, located around 50 minutes away from here. All these beaches are safe.
(Pictured: beach around Pedasi, Panama.)
Posted March 05, 2016