The gardeners in Coronado, Panama are very affordable. They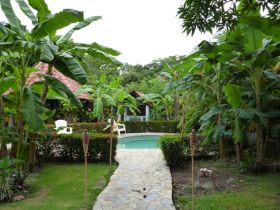 may charge anywhere between $20-$40 depending how big your yard is and how much work you ask for them to do. In my experience they are usually trustworthy and they are willing to help in many different tasks.
The picture refers to a typical yard of a house in Coronado, Panama.
Posted August 27, 2013