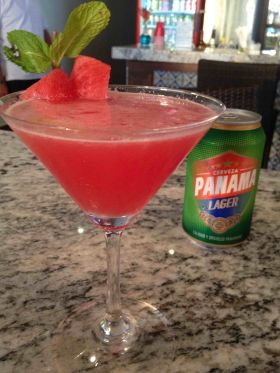 There are a lot of best things to do in and around Coronado, but one of my favorites is 'Happiness Hour'! I will be your tour guide and introduce you to all the
hot spots
in Coronado and the surrounding beach area.
Every day of the week there is a place to be. You can visit LaTeca on Tuesdays, Picasso on Wednesdays, and BluWater Bistro (pictured) on Thursdays, just for starters. There are also more than one Happy Hour on most nights, so the happiness lasts all night long.
This is how I used to set my schedule. Now as the area has grown and more restaurants have opened up, it is a permanent space on my calendar.
Don't get the wrong impression. I don't go just for the drinks (always). These events are a wonderful opportunity to network and connect with other ex-pats in the Coronado area. You will be amazed at the fun and interesting people you meet from all around the world. Have you ever heard of six degrees of separation? Come play it with me.
Posted February 23, 2015