Frequently Asked Questions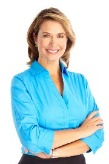 You're going to love this. It's easy, it's fun, and it will help point you in the right direction.
1. From the left menu, click on a category, like "Type of Home" or "Lifestyle".
2. Select one or more of the attributes from the choices that appear that fit your personality.
3. Review the locations that meet your criteria.
The Location Advisor is interactive, which means that you can click your choices in any order, click some, un-click others, and the Advisor will continue to find the best match. You can even click on additional categories from the left menu bar, in any order you like.
If you find the same location coming up a lot, you may have found your new home. Click on the name of the location to read more.
Enjoy your journey. You're about to "audition" locations, all to your very own specifications.